Yes, Moms need to invest in themselves too and I know we have all seen the latest hashtag about self-care. Almost every blogger, Instagram page, Facebook status, major influencer, etc. talk about self-care at least once a week. As a Mom, it can be hard to fit in time for self-care. It is hard because we as moms seem to be hard-wired to spend all the time we can with our children, significant others, at work, at playdates, cleaning up, organizing etc.  Basically, we make time to be everywhere and with everyone except just by ourselves or doing something for ourselves. When we do those things for ourselves, there seems to be mom guilt associated with it. I have been there, got the t-shirt and will likely return for the keychain at some point. Therefore, we shouldn't sacrifice all of our time and energy on family, kids, and friends. Mom's definitely need self-care, but in this post, I am re-shaping self-care to be an investment in yourself. Not your typical self-care like a manicure or pedicure when the feeling will soon wear off after leaving the salon. I am talking about self-care that can turn into future business opportunities, future career opportunities, future personal growth, future friendships, so basically self-care for your future self.
Self-Care for your Future Self: Conferences
I have recently found a place for future self-care by attending carefully selected conferences. Yes, conferences! I have been to two this year and they have been great long weekends spent without any complaints. Since both conferences were out of state, it did mean that I would be away from my family between 2 – 4  days/nights. Therefore, I had to weigh the pros and cons when deciding to attend a conference that would take me away from my family, use up vacation time from work and also take money from our household budget. Most recently, I attended FinCon in Orlando, FL and from the registration until the closing keynote, I knew the pros outweighed the cons. As a newbie financial blogger and aspiring financial success coach, I knew I needed to be in attendance. FinCon is an annual conference where media and people in the financial services industry like bloggers, vloggers, podcasters, writers, brands, etc. meet.
Three BIG reasons why I had no regrets!
Reason #1: I was learning something that I was interested in. By voluntarily attending this conference, every seminar and keynote was something that sparked my interest. From the guest speakers, the content being presented and the overall purpose of the conference just screamed that I belonged in that room and I was glad to be there. The conference was sharpening my mental muscles while also expanding my thoughts around my personal blog and brand.
Reason #2: Connections are important and I formed new connections every day of the conference. The good part was that everyone was there for the same reasons: to learn, connect, collaborate, grow, etc. Therefore, meeting people and introducing myself became easier and easier as the conference went on. The networking that took place at FinCon was priceless, simply priceless!
Reason #3: Clarity. The time away from family allowed for clarity on things to put in place once I returned back home. Also, questions that I had around my blog and brand was easily answered by other attendees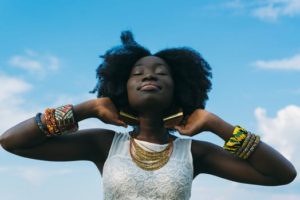 or presenters. I was also surprised by some of the things that I learned that I could in fact share with my family and friends that could also help them. After all, Moms like to share information and help other people and that doesn't end when I am away from my family.
In conclusion, conferences and seminars are an investment in your future self and by attending them you are providing self-care for your future self. Attendance and follow through can produce an outstanding return on investment (ROI) based on what you learn, what you apply, who you meet, etc.  I encourage every Mom to invest in herself by attending a conference or seminar that interests you. It could be a mom-specific conference but it could also be something related to fashion, cooking, finances, yoga, music, religion, etc. The number of conferences and seminars are limitless these days, so I am sure you can find one that fits your needs and your future self.
So let me know, what type of conference or seminar would you like to attend? Then take it a step further and look for that type of event in or near your area.
---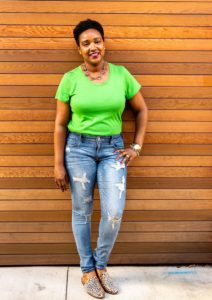 Jackie Jones is a blogger at www.sugarandmoney.com where she blogs about living a sweet life while having sweet finances! She is a wife and mom to a toddler.