Certificate of Deposit (CD's), Home Ownership (primary residence), and Treasury Bonds were the only investments options that I was aware of growing up. Thanks to my grandmother I understood the concept of investing at a very young age. My grandmother was born in the 1930's so in her era these were the best investment options that she knew of. Times have changed, CD's and Treasury Bonds offer the lowest interest rates and returns. There is also constant debate on whether home ownership (primary residence) should be considered an investment. In today's post, I would like to focus on investing in stocks and exchange-traded funds (ETF). No matter what financial stage you're in, if you're not familiar with how to get started with investing this information may serve you well!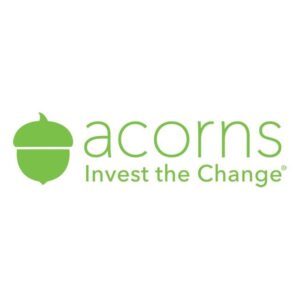 Acorns
No, I'm not talking about the oak nut. I'm referring to the investment phone app Acorns! If your teen (age 18 and up) has a checking account they can start investing today! This app rounds up every purchase made on a debit/credit card to the nearest dollar. The round-up change is placed into an Exchange Traded Fund (ETF). There is also an option to set a monthly deposit into the investment account. Check out this video that explains the details of how Acorns works. The Acorns app is a cool, easy way to learn about stock/fund investing in a low-risk and low-fee setting.

Robinhood
Robinhood is another investing app. However, Robinhood allows adults to purchase individual publicly traded stock on the New York Stock Exchange (NYSE). Investing in individual stock can be a bit riskier than investing in an ETF. But purchasing an individual stock allows one to research a specific company and their product lines.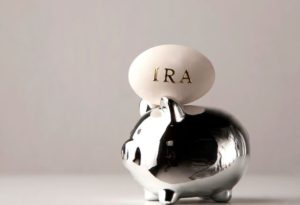 Roth IRA
Unlike, Acorns and Robinhood a Roth Individual Retirement Account  Roth IRA account does not have an age restriction to start investing in the market!
Earned income of up to $5,500 can be contributed to a Roth IRA in 2018. You may be thinking, why would my teenager open up a retirement account? The reason is that a nest egg could be used post-college by your teen.
A Roth IRA is funded with after-tax dollars. The great thing about Roth IRA's is that contributions made to the account can be withdrawn tax and penalty free after 5 years. What's so great about that…sounds like a savings account? Well, a Roth IRA is an investment account that is earning returns in the stock market. Therefore, the investment balance has the potential to grow significantly over 5 years due to stock market growth and compound interest.
Investing at Every Age

Monopoly
Who doesn't love Monopoly? It's usually one of the first board games children play. Consider getting Monopoly Jr. to teach children 5 – 8 about investing and Monopoly for children ages 8 and up.
After playing the game, ask your children the objective of the game. More than likely they will say to not go bankrupt and get the most property or money. Follow-up by asking: Do you think people in real life can play monopoly by buying a lot of homes and renting them out? 
Most students that are in Financial Garden have never considered people playing Monopoly in real life. It's important to remind your children that Monopoly represents a game of real-estate investing. In fact, if you all watch Shark Tank, Barbara Cocoran became a millionaire by playing real-life monopoly! Parents, there are so many ways to get started with investing in real estate without actually purchasing a home. Investors can start with wholesaling, tax-liens, Real Estate Investment Trust (R.E.I.T.S.) just to name a few.
Do you or your teen have a personal finance question? Email us at admin@financialgarden.net. Your question could be considered for a future article.